Top Ten List - 11/13

Dave Henderson, head coach of SEVA
received a lifetime membership!
Lifetime Membership Awards Were Presented to
2 Virginia Swimming Members at the National Convention
Dave Henderson
Steve Hennessy
Kara Morgan McHaney
SAA Statistics
VSI Scholastic All-American Swimmers
Townley Haas
makes the
US National Team
in the 400 M Free
17-18 800 M Free Relay [7:25.78]:
Townley Haas, Jac Cortright, Charlie Swanson & Aaron Schultz
17-18 400 M Medley Relay [3:44.11]:


Wade Obrien, Charlie Swanson, Ted Schulbert & Townley Haas
Business Office News
There may have been a temporary problem with the Registra's email account. If you have sent the Registra an email since October20,2015, please resend it and verify confirmation of receipt. Please add the following addresses in the address bar....myturner525@gmail.com registrationchair@virginiaswimming.org.

"Please note that background checks in Virginia may take two weeks or more to be finalized.
Be sure to plan ahead!!


Coach Mentoring Program
Coaches, Virginia Swimming has been approved by USA Swimming for funding to sponsor a Coach Mentoring Program. The program is setup for coaches to get help in any area they may need.
Learn more.
---


Learn-to-Swim Program
The mission of Virginia Swimming's Learn-to-Swim program is to raise awareness of the need and to provide the motivation systems, and tools to waterproof our community so that all children have basic swimming skills and are safe around the water. Virginia Swimming will invest in grants for learn-to-swim and water safety programs geared towards young people who otherwise would not have the opportunity to participate in such programs. Make a Splash Local Partner Programs and USA Swimming-registered VSI swim teams are eligible to apply for grant funding.
---

USA Swimming Safe Sport Parents Training
The USA Swimming Safe Sport Program is proud to offer free athlete protection training to the parents of our member athletes. Parents are a critical component to our overall goal to protecting children from sexual abuse. The comprehensive online programming includes information about how offenders operate; how to recognize and respond to boundary violations, myths and facts about child sexual abuse and USA Swimming's Athlete Protection Policies and Procedures.
Flyer Link to Course
Virginia Swimming Safe Sport Rewards Program Flyer
USA Swimming Safe Sport Athletes Training
The USA Swimming Safe Sport Program is proud to offer free athlete protection training to our member athletes. This training will provide information to athletes about sexual abuse prevention, how to identify inappropriate behavior, and how to report concerns.
Flyer Link to Course
USA Swimming Safe Sport Web Page
Team USA Stop Abuse Web Page
If you are interested in serving on the Virginia Swimming Safe Sport Committee, please contact Jerry Hayes, Safe Sport Coordinator.
Virginia Swimming strives for Excellence!
We will:
Provide opportunities for swimmers of all abilities to achieve to the highest level of their capability through effective, innovative and inspired events and programs.

Support and sustain excellence among all non-athlete members through education, encouragement, and recognition.

Embody the highest standards of sportsmanship and, in recognition that swimming is but one part of our existence, promote those values that lead to success in all aspects of life.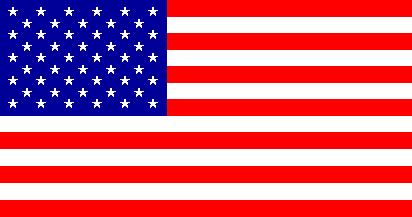 privacy policy
Questions / comments? Please contact the Webmaster.