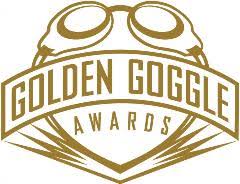 USA Swimming just announced the 2017 Golden Goggle nominees.
Townley Haas is up for
Breakout Performer of the Year.

The awards will take place November 19th in Los Angeles. Vote here and tell your friends and family to vote!


Part Time Administrative Assistant
Deadline to apply is November 10, 2017 Click here for complete job description with instructions on how to apply!
---
USA Swimming Announces Participants in 2017 National Select Camps
Congratulations to Grace Sheble, NOVA, Shelby Stanley, CCA, Noah Bowers, GATR, Noah Nichols, PSDN, and Cason Wilburn, ECAT for being selected to attend these four-day camps at the Olympic Training Center later this month.

Congratulations also to Lauren Waterworth, NOVA, for being chosen as an assistant coach for the men's camp.
---
Congratulations to the 41 Virginia Swimming athletes who have been name to the USA Swimming All America Team! Special recognition to:
Miles McAllister, Madeline Morello,
John McSorley, Camryn Curry,
Colson Moore, and Eric Fuhs
who have received this honor for the past three years!

The complete list of honorees can be found here.
Broken LC Relay Records -9/26/17
Broken Long Course Records - 8/16/17

Broken Short Course Records - 4/13/17
Broken SC Relay Records - 3/29/17

Top Ten List found under "Times" tab

2017 SC All Star Team

Please note that background checks in Virginia may take two weeks or more to be finalized.
"Be sure to plan ahead!!"

Questions?
Please contact Mary Turner.
Virginia Swimming, Inc.
PO Box 1059 Appomattox, Virginia
(434)352-5451
businessoffice@virginiaswimming.org
MISSION
Virginia Swimming creates opportunity and
promotes sportsmanship in the pursuit
of personal excellence.

VISION
Virginia Swimming moving forward,
swimming fast.

CORE VALUES
Honesty - Inclusion - Athlete-centric