Last Updated:
11/18/2014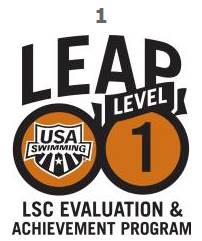 Virginia Swimming, Inc.
P.O. Box 1059
Appomattox, VA 24522
Business Office
Phone: 434-352-5451
Fax: 434-352-0203
News / Announcements
New State Records as of 11/10/2014
New Individual Records Set
Men 11 - 12 100 Free

Women 10 & Under 100 Fly

New Record 49.44
TIDE
old: 50.29
New Record

1:03.70

NOVA
old: 1:03.97
Alex Neff @ WAC Fall Classic
Zoe A. Dixon @ National Age Group Team Challenge

Men 11 - 12 200 Free

Women 11-12 50 Back

New Record 1:48.73
TIDE
old: 1:50.23
New Record 26.55
GATR
old: 26.83
Alex Neff @ WAC Fall Classic
Olivia G. Bray @ Autumn Splash
Women 11-12 100 Back
New Record 58.35
GATR
old: 58.75
Olivia G. Bray @ Autumn Splash
New Relay Records Set as of 11/10/14
Women 10 & Under 200 Free Relay

Women 10 & Under 200 Medley Relay

New Record 1:52.25
NOVA
old: 1:52.60
New Record 2:03.10
NOVA
old: 2:05.06
M. Ferguson, S. Peterson, M. Tan, Z. Dixon
<
M. Ferguson, M. Tan, Z. Dixon, S. Peterson
Diversity clinic was held Saturday November 1st at the CSAC in Richmond.
---
Business Office News
A list of current team representatives has been posted on the House of Delegates page. Please check this list for accuracy and let Mary know of any changes that need to be made. Remember all representatives must be registered members of Virginia Swimming.
Coach Mentoring Program
Coaches, Virginia Swimming has been approved by USA Swimming for funding to sponsor a Coach Mentoring Program. The program is setup for coaches to get help in any area they may need.
Learn more.
---


Learn-to-Swim Program
The mission of Virginia Swimming's Learn-to-Swim program is to raise awareness of the need and to provide the motivation, systems, and tools to waterproof our community so that all children have basic swimming skills and are safe around the water. Virginia Swimming will invest in grants for learn-to-swim and water safety programs geared towards young people who otherwise would not have the opportunity to participate in such programs. Make a Splash Local Partner Programs and USA Swimming-registered VSI swim teams are eligible to apply for grant funding.
---

USA Swimming Safe Sport Parents Training
The USA Swimming Safe Sport Program is proud to offer free athlete protection training to the parents of our member athletes. Parents are a critical component to our overall goal to protecting children from sexual abuse. The comprehensive online programming includes information about how offenders operate; how to recognize and respond to boundary violations, myths and facts about child sexual abuse and USA Swimming's Athlete Protection Policies and Procedures.
Flyer Link to Course
Virginia Swimming Safe Sport Rewards Program Flyer
USA Swimming Safe Sport Athletes Training
The USA Swimming Safe Sport Program is proud to offer free athlete protection training to our member athletes. This training will provide information to athletes about sexual abuse prevention, how to identify inappropriate behavior, and how to report concerns.
Flyer Link to Course
USA Swimming Safe Sport Web Page
Team USA Stop Abuse Web Page
If you are interested in serving on the Virginia Swimming Safe Sport Committee, please contact Jerry Hayes, Safe Sport Coordinator.
---
---
Virginia Swimming Safety-Gram
"Take Caution with Muscle Creams"
With the beginning of another swimming season; sore, tired muscles are to be expected. However, caution should be used in how we treat these sore muscles. Excessive use of muscle creams containing methyl salicylate, the wintergreen-scented ingredient found in anti-inflammatory liniments such as; Ben Gay, Icy Hot and Tiger Balm should be avoided. It was reported a couple of months ago that a 17 year old track star died from an accidental overdose of this muscle cream ingredient. If the tired sore muscles persist, it would be best to seek treatment from a doctor rather than use these types of creams. There has to be a heightened awareness and agreement within the sports community that these products are something that needs to be used under medical supervision.
Learn more ...
Go to Safety Tips for more ...
Virginia Swimming strives for Excellence!
We will:
Provide opportunities for swimmers of all abilities to achieve to the highest level of their capability through effective, innovative and inspired events and programs.

Support and sustain excellence among all non-athlete members through education, encouragement, and recognition.

Embody the highest standards of sportsmanship and, in recognition that swimming is but one part of our existence, promote those values that lead to success in all aspects of life.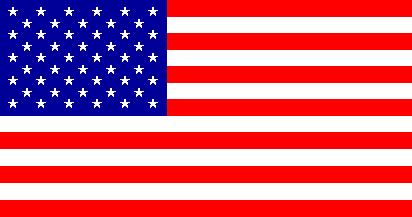 privacy policy
Questions / comments? Please contact the Webmaster.
Virginia Swimming's
Zone Team Top 10
LC
(updated 7/3/2014)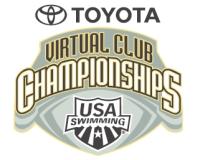 Toyota Virtual Club Championships
NOVA, PSDN, CGBD, TIDE, and QSTS
finished
LC 2014 9th, 38th, 88th, 127th, and 145th
out of about 2,800+ clubs/teams nationally (Top 5.0%)
Check your Club's ranking!

Townley Haas (NOVA) has done it again !!!
2014 Junior Pan Pacific Swimming ChampionshipTownley set meet record in 200 M Freestyle individual 4X200 Freestyle Relay with a record breaking time of 1:48.29. 1st in the 800 M Freestyle in the 100 M Freestyle (he had the top time in the event.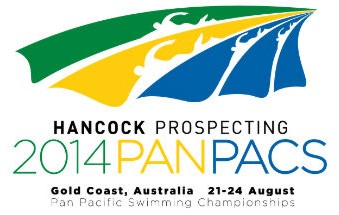 Pan Pacific Championships
Leah Smith (CAV)
7th in 200 Freestyle Prelim
9th in 800 Freestyle
1st in 800 Freestyle Relay
9th in 400 Freestyle
Congratulations!!
>