BOD Meeting 2:00 pm
Sunday, August 27, 2017
Doubletree by Hilton Conference Center, Midlothian, VA

USA Swimming Important notice:
the Athlete Protection Training
will be offline Monday-Thursday 8/28-31.
The APT is getting an upgrade! We are moving to a new platform called USA Swimming LEARN. In order to best set everyone up for success, we will be shutting down the current APT for a few days next week to make the transition. During this time, no one will be able to complete the APT.
When we are back up and running, the APT will be hosted on USA Swimming LEARN. More information will be sent about LEARN later this week.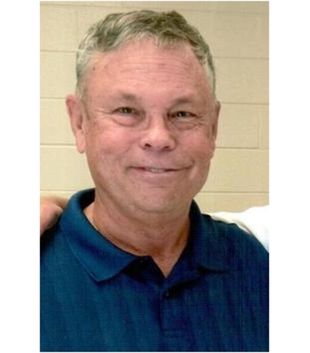 It is with sadness that we note the passing of Lee Gibbs, a longtime official and former member of the Virginia Swimming. Please keep his family and friends in your thoughts during this time of sadness. Information about a memorial service can be found here: http://www.richmond.com/obituaries/gibbs-h-lee/article_563f45ba-afa0-5f77-9020-8a5b940cea47.html
2017 Eastern Zones LC A G Champs
Real Time Results
Congratulations to our athletes who represented USA at 2017 FINA World Championships:
Leah Smith and Townley Haas!

Leah , a member of Cavalier Swimming, brought home three medals: silver in the 400 Free, bronze in the 800 Free, and gold in the 800 Free relay.

Townley, a member of NOVA Swimming, came home with five medals: silver in the 200 Free, bronze in the 800 Free relay and gold in the 400 Free and 400 Medley relays as well as the 400 Free Mixed relay!
Congratulations, also, to Corey Chitwood for being selected as one of the team coaches! Corey is currently a coach with Cavalier Swimming.
---

Executive Director
---
Age Group Results
Senior Results
Applications for Scholastic All American are now available on the USA Swimming web site.
Application and the Requirements
Broken LC Relay Records -8/16/17
Broken Long Course Records - 8/16/17

Broken Short Course Records - 4/13/17
Broken SC Relay Records - 3/29/17

Top Ten List found under "Times" tab

2016 LC All Star Team
2017 SC All Star Team
Jr. Junior Athlete Representative
Sara Gaston, PSDN
An updated list of club representatives
is posted on the
House of Delegates page.
Please check this list and let Mary know of any changes that need to be made.

Please note that background checks in Virginia may take two weeks or more to be finalized.
"Be sure to plan ahead!!"

Questions?
Please contact Mary Turner.
MISSION
Virginia Swimming creates opportunity and
promotes sportsmanship in the pursuit
of personal excellence.

VISION
Virginia Swimming moving forward,
swimming fast.

CORE VALUES
Honesty - Inclusion - Athlete-centric